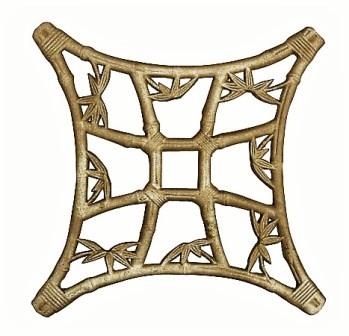 Cast Aluminum Design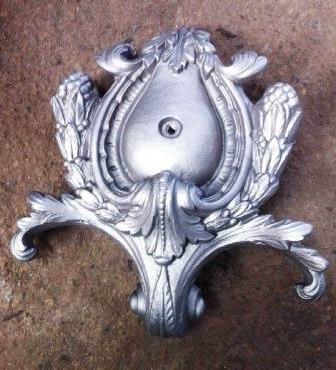 Corner Medallion - Architectural Casting
View Gallery
Metal Castings for Architectural Components
Architects know that longevity and cost are just as important as appearance.  A cost-effective way to produce artful architectural components that last, is via metal casting. Deeco Metals offers architectural metal casting services to keep quality high and costs low. For over 30 years, Deeco Metals has been a best-in-class custom architectural casting supplier. As a one-stop shop, we offer you architectural extruded shapes (extrusions) and our manufacturing expertise in providing high-quality finished architectural castings. 
We supply small volume and large volume production runs. As a custom architectural supplier, no project is too small or too big for us to complete. We are very reliable and will work with you to ensure that we supply our castings to you in time to complete your work on the project. Our foundry is a full-service sand casting and investment-cast foundry, producing custom made architectural metal castings from a wide range of materials, including:
Contact us to discuss your architectural casting project today. Our technical support team is ready to answer questions you may have. Whether you need to know what metal casting materials will work best for your architectural design or what type of coating options will look best with your architectural application. Let our expertise work for you.
Architectural Castings from Raw to Ready to Install
Deeco Metals can supply architectural metal castings to any level of completion, from an as-cast condition with a shot blast or vibratory surface finish or a special patina (acid etched finish) or a painted finish, to a fully machined component.
We can also provide architectural castings with assembled sub-components like fasteners or joined parts. Secondary welding is also another option available.
Our customers have a wide range of surface coating options for their architectural castings, including:
Powder coating
Hand painting
Anodizing
Acid Etching for special colored patinas
Electroplating
All to a wide variety of colors and finishes
Applications for Architectural Casting: Restoring Historic Buildings
Many old US buildings have a lot of character; that is why they like to see them restored to their original splendor. However, bits of that charm often go missing over the years. Replacing a missing handrail, stair cap, elevator grate, special artistic casting or all different moldings can be tricky, especially if that item was custom made for that building many, many years ago. Fortunately, re-creating antique metal architectural fixtures is a simple process. Using 2D or 3D drawings or samples of the original parts, Deeco Metals can easily produce new architectural metal castings that will fit seamlessly with existing ones. Whether you are looking for brass or bronze to match a turn-of-the-century building, aluminum or stainless steel to fit an art deco design, or another specialty look, we can deliver the perfect architectural casting for your needs.
| | |
| --- | --- |
| Light Fixtures and Fittings | Door and lock hardware |
| Lamps and lamp posts | Door and gate hinges |
| Decorative metal gates and fencing | Ornamental cast grates and manhole covers |
| Fountain parts | Flag staff components |
| Garden furniture | Weather strip or sills |
| Mailboxes | Cast paneling |
| Metal posts and caps | Corners and brackets |
| Windows and Doors | Posts and beams |
| Elevator interiors and exteriors | Electrical fittings and fixtures |
| Handrails and fixtures | Cast Ornamentation and Decoration |
Contact Deeco Metals for Architectural Extruded Shapes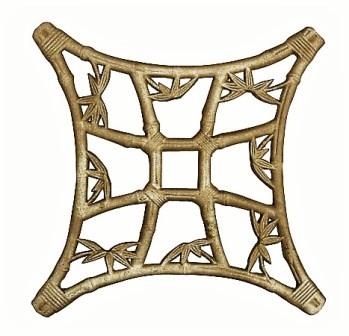 Cast Aluminum Design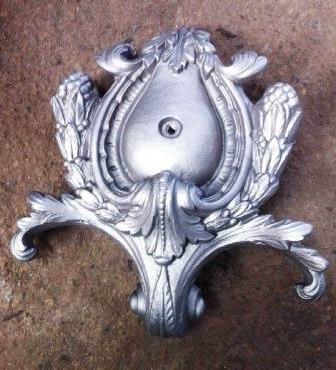 Corner Medallion - Architectural Casting
View Gallery