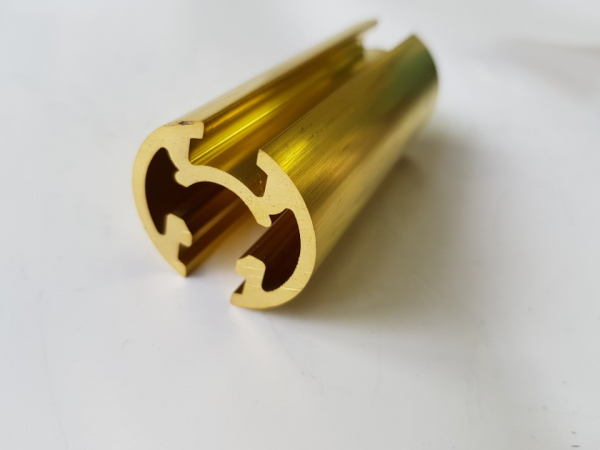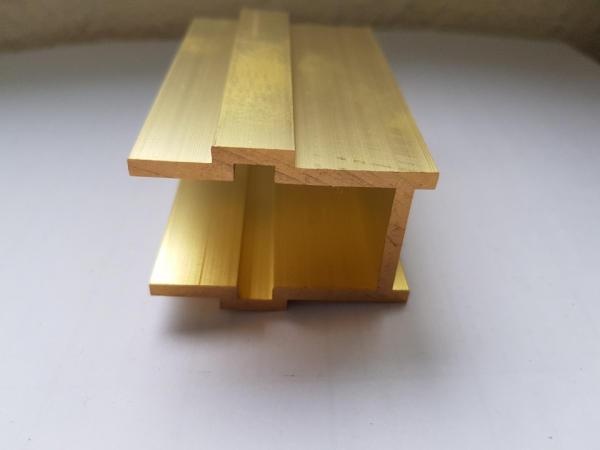 Custom Metal Extrusions & Metal Fabrications
Extruded brass, bronze and nickel silver are materials of timeless beauty which allows architects and designers the flexibility to combine innovation with application to achieve a superior and enduring result. From handrails to doors, custom architectural extrusions provide the perfect decorative element for any building, offering flexible designs and durable construction to last for many years to come. Made from extruded brass, bronze, and nickel silver, ornamental extrusions are not just beautiful—they're structurally impressive as well.
Deeco Metals provides the highest quality custom architectural metals, including custom brass extrusions, custom bronze extruded shapes and nickel silver custom extruded profiles for our customers. We work closely with you to ensure every custom metal extrusion meets your needs.
To learn more about our custom architectural metal extrusions, contact us today or request a quote.
Custom Metal Extrusions & Architectural Metal
Custom architectural metal extrusions add a powerful aesthetic to any construction project, as well as a variety of manufacturing benefits. The extrusion process is a cost-effective process that provides superior workability and machinability for the parts it produces. Custom metal extrusions are strong, beautiful pieces that are corrosion-resistant, perfect for interacting with the elements. Because of the flexibility of the extrusions process, architectural extrusions can be manufactured in a variety of complex shapes.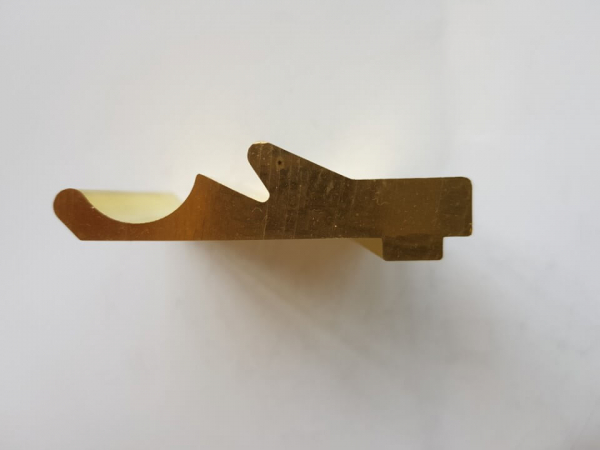 Architectural brass, bronze, and nickel silver are building materials of yesterday, today and tomorrow, lending to any construction a sense of power and permanence. The potential to highlight and create a feature of construction details can now be realized through the use of custom brass extrusions, custom bronze extruded shapes and nickel silver custom extruded profiles.
Metal railings made from these materials contribute a warmth and unique style to a variety of staircase or balcony designs and are available in a range of sizes to suit most applications. Handrails are available in standard round hollows up to 3.5 Rd. outside diameter, as well as a range of custom brass extrusions for specialized applications. A choice of alloy is also available for various applications inculding curved balcony railings, spiral staircase railing, deck railings, porch railing, handrails for steps and staircases, and more.
Architectural brass, bronze, and nickel silver possess an exceptional flexibility allowing the relatively simple design to be transformed into a majestic statement of what is possible with a creative approach. Handrail capping shapes provide a selection of alternative shapes with the limits being the imagination of the architect or designer and the particular application for which the custom brass or custom bronze extruded shapes will be used. 
Fashioned in the tradition of ancient Greek and Roman architecture, the use of columns in modern buildings to increase the visual splendor of large entrances, foyers, and reception areas has found favor amongst architects and designers. In such applications architectural brass, bronze and nickel silver become a building material capable of bridging the gap between the intended reference to the traditional design and the desire to seek an innovative form of expression. The required style and tone of a column can be achieved through the selective use of an extruded alloy, which is appropriately shaped and chemically colored for the particular application.
During the Renaissance, Baroque, and Rococo periods the cornice was used as a decorative addition to the interior of buildings, becoming a prominent feature of those eras. In today's modern architecture this feature is experiencing a revival with architects and designers employing materials such as extruded brass, bronze, and nickel silver to introduce another highlight to their concept of the total effect. As with other applications, the flexibility of custom brass architectural metal extrusions accommodates innovative and fresh ideas with the assurance of obtaining an impressive and enduring result.
Skirting manufactured from architectural brass, bronze or nickel silver adds a distinctive touch of class to large and small expanses of wall, and when combined with complementary cornices bestow elegance on any room. Designs can be extruded for a broad range of skirting requirements, from a low luster finish for a subdued effect to a bright reflective yellow finish for a bolder impact.
Door Shapes 
In the modern world the door is an item which many people rarely consider, although their usage of it in any one day might number in the hundreds, Its many functions, such as an entry and exit point, a means of security and insulation, or simply as a recognizable feature of a frequently used building, are largely taken for granted. Over time, the door has come to symbolize many things in our subconscious relationship with the environment, not least of which is the facility it allows for the development of both public and private areas within a defined space.
To create a door through which feelings of awe and excitement are induced is to set a lasting impression in those who behold its majesty, to complement such a design, materials of exceptional quality like architectural brass, bronze, and nickel silver are needed. Through a carefully designed combination of custom extruded profiles and other material such as glass or timber, a door now has the potential to awaken an interest and appreciation for what lies behind its remarkable exterior.
Custom Metal Door Components 
As with most things which retain a simple yet innovative style, there is often a complexity in design or construction which remains hidden to the untrained observer, it is only when these details are known that a deeper appreciation for what has been created is experienced.
In the case of a double action door suite made from custom extruded profiles of brass, bronze or nickel silver it is easy to see the advantages of functionality combined with smooth operation. It is even easier still to appreciate the graceful appearance of such a door suite without any understanding of the mechanism behind its operation. For a simple and striking result, custom extruded profiles of brass, bronze and nickel silver can provide the flexibility and durability necessary for any doorway to leave a lasting impression. 
Custom Window Mullions & Window Muntins 
The exterior of a major building has the potential to make a unique statement of their presence with custom extruded profiles window mullions of brass, bronze or nickel silver. With the many possibilities in window mullion styles now available to the architect or designer, a comprehensive approach to buffing design can be adopted so the exterior of a buffing retorts an inherent harmony between features such as doors, windows, and columns.
Architectural brass, bronze, and nickel silver are dynamic materials which readily lend themselves to a variety of applications enabling architects and designers to explore new frontiers using custom extruded profiles in building designs.
Contact Deeco Metals for Custom Metal Extrusions