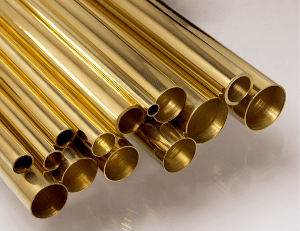 Drawn Tube or Metal Drawing
Metal drawing is a process that stretches and pulls wire and bar metal tube through direct tensile force to reduce its diameter and increase its length. Tubes and shapes are typically cold drawn, which ensures accurate tolerances, improved material properties, and enhanced grain structure and surface finish.
For over 30 years Deeco Metals has produced the finest drawn metal tubes and shapes in the industry. Our expert staff will assist you in determining the best drawn metal tube options based on your project's exact specifications.
To learn more about our precision wire, bar, and tube drawing capabilities give us a call at 800-272-7784 and one of our knowledgeable specialists will help you determine the drawn metal tube options that are right for your project. Deeco Metals is your trusted source for drawn tube and shape metalworking capabilities.
Drawn Metal Tube & Shape Advantages
Deeco Metals understands the importance of having a dependable outlet for your metal drawing part needs. Whether it is structured product supply timing or consistent quality materials for your drawn wire, bar, and tube requirements, a high-quality metal supplier is the key to continued success within your industry. Some of the biggest benefits of utilizing drawn metal tube parts include:
Produces complex geometries
Seamless design
High accuracy
High volume production rates
Extremely strong
Advanced durability
Premium Quality Tube Drawing Service Providers
If you've been looking for a trusted international source for top-quality metal drawn tubes and shapes for your direct application needs, look no further than Deeco Metals. At Deeco, we produce the highest quality drawn metal tube products in the industry. With qualified experts throughout every department, Deeco Metals provides the most precise quality control standards in the industry. When it comes to consistent, high-quality metal drawing capabilities, Deeco delivers:
Low rejection rates
Premium equipment
Quality service & support
Consistent reliability
Contact Deeco Metals for Strategic Metal Sourcing & Fabrication Today
For more information regarding our advanced metal sourcing options, give us a call at 800-272-7784, check out our photo gallery, or request a quote for direct pricing on our high quality drawn metal tubes and shapes we can provide your project. Contact us or send an email to sales@deecometals.com to experience the DEECO difference today!